Welcome to SRIB's Official Website
Conversation With SRIB General Manager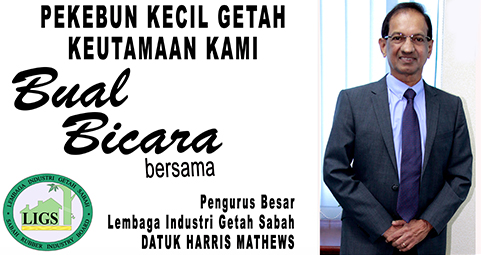 Please download it here>> Conversation With SRIB General Manager
Reward to Informers
Sabah Rubber Industry Board (SRIB) request the cooperation and help from the public to report any rubber smuggling activities out of Sabah for the good of the State. A RM500.00 reward will be given to the informer for every successful detection of container, wherein cess has been collected or causing the offender to be prosecuted in court. All information provided and informer identities are confidential and protected by law.
Click here for more information (Malay version).
Sabah Rubber Industry Board has launched a new Beaufort Specialty Rubber Official Website
Introduction
Sabah Rubber Industry Board is a one-stop agency involved in all rubber related activity for rubber smallholders in Sabah, Malaysia.
Our Vision & Mission
The Board strives to achieve its vision to create a Modern, Progressive and Dynamic Rubber Industry. Our mission is as follows:
"Development of an integrated Rubber Industry through efficient management of smallholder sector, increase commercial production and diversification of downstream industry for competitive Global Market."
More on our policies and strategies can be found in the Introduction page.
The Rubber Industry Board (Amendment) Enactment 2013 is now available. Click here to download.
*Information on this page has been updated on 14 Februari 2018 by Jerry Stephen